Comprehensive Wealth Management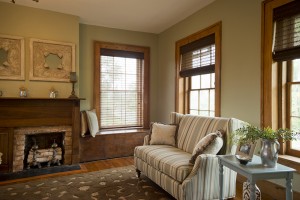 We acknowledge that high net worth and affluent people need much more than just management of their asset portfolio. In fact, our view is that affluent people have earned the right to experience a more personalized approach. Oak Springs Wealth Management understands the need to have a sophisticated and performance-driven team actively managing the full spectrum of activities that are directly correlated to building and preserving one's wealth. We integrate all the distinct components into a comprehensive program that is carefully and actively managed as a lifelong endeavor:
financial plan
estate plan
investment plan
tax plan
philanthropic plan
family governance
succession plan
legacy plan
risk management and insurance
education
bill paying
accounting
These components are not solo events but rather pieces of an overall program. Our approach is all-encompassing, and we grind through details to ensure all the different activities work seamlessly together for your short and long term benefit. We reach well beyond the norm to a level of detail, trust and reliability that is unparalleled. We are passionate about achieving your dreams. And the results reflect our passion.