Financial Planning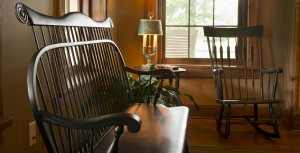 People are living longer. In fact, many people today will spend one-third of their life in retirement. Oak Springs Wealth Management believes financial planning is a life-long, ongoing process.
We also believe in improving your personal balance sheet. Understanding the relationship your assets have to your liabilities, the steps you can implement to lower debt and grow the value of your illiquid assets, and the investment options available for your liquid assets will enable you to increase your net worth. To grow liquid assets we tailor and manage an investment portfolio designed to achieve your wealth goals. This portfolio is designed to provide consistent returns with minimal volatility, avoid significant losses, minimize taxes, and provide needed liquidity.
Protecting and preserving the assets you've earned is a key component to maintaining wealth. Investing your assets, however, is not all that you need to do to make sure you're prepared for the future. Analysis of your tax situation and selection of optimal tax strategies is an important piece of wealth preservation. By taking steps to protect the life you've built, you'll help ensure your assets remain wholly intact for you to enjoy today and in the future as you pass your estate onto your loved ones.
As you begin to recognize the value of wealth preservation, your focus is likely to be on minimizing taxes and preserving assets for future use by you and your heirs. And like managing wealth, managing your legacy is an ongoing, building process. Everyone should have a legacy plan. A legacy plan will reflect a lifetime of effort, pass on important values to your children and grandchildren, and magnify your philanthropic goals. The sooner you start on your legacy plan, the better and richer it will be. Taking the right steps now ensures that your assets are transferred to your beneficiaries as intended. It also establishes your philanthropic goals and enables you to begin to execute your gifting strategies when the timing fits your situation. Oak Springs Wealth Management partners with you to manage every aspect of your financial life.